We're heading to Las Vegas and CES again this year!
CES 2017 is looking to be even bigger than it was last year which had a record breaking +170,000 attendees representing 82% of the Fortune 100!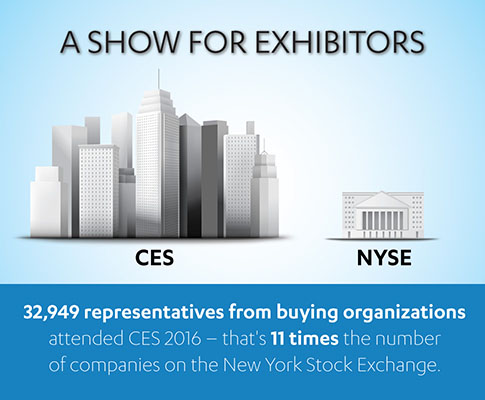 If  CES covers your target market, let us help you maximize your budget and your prospects' experience! There's no better way to make a great 1st impression than to have your show execute flawlessly!
If you are a small to mid-sized business getting ready to exhibit at CES 2017 and would like avoid unnecessary and unplanned expenses, contact us to find out how we can save you $100's or $1,000's on this show.
Locked in to your show plan and arrangements at CES already? That's OK.  There's no better time than now to  discuss the savings we can deliver on your next show.
Schedule a meeting on-site at CES 2017, sales@tradeshowsupport.com. Let us tell you how we save our clients $100's or $1,000's on every show we help them plan.
See you there!
Sandy