Our Mission
Tr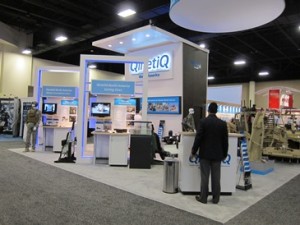 ade Show Support by SLC is dedicated to providing small to mid-sized businesses the professional trade show marketing support services they need for success.
Why Use Us
We provide these services at 40% – 60% less than hiring a full-time professional trade show manager. Saving our customers $100's or even $1,000's per show is the norm.
What We Do
Our team of networked professionals provide a full spectrum of support beyond trade show marketing planning, execution, and support services including, but not limited to:
Graphics Design

Booth Build

Literature Creation

Printing

Logistics
Enabling Success
Your company's products and services deserve the very best showcase for their capabilities. Your sales and marketing team needs to operate at shows without distraction from their face-to-face revenue generating activities.
Our Certified Trade Show Marketer (CTSM) professionals at Trade Show Support by SLC are the affordable answer.
For more information contact sales@tradeshowsupport.com or use our contact form.